Pumpkin Patches in Orange County, Ca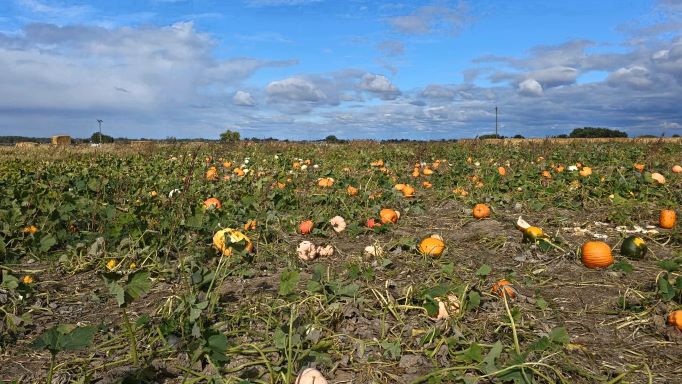 Giveaway For Best Photograph
Have fun and tag @CommunityPartnersRealty in your best pictures.
We will be selecting the Best of the Best photographs and featuring your fun day.
Photo release required please email: CommunityPartnersrealty@gmail.com to be entered.
It's that time of year to go to pumpkin patches and enjoy lot's of family fun!
Below we have listed all the pumpkin patches in Orange County, CA by city.
We have added links directly to their websites to make it easy for you to
find out their hours of operation. The cost, and the activities they have going on.
We have also added links to their Instagram pages for instant access.
Anaheim
Pumpkin City
2180 E. Lincoln Anaheim, Ca 92806
Pumpkin City (Website)
Pumpkin City (Instagram)
Brea
Enchanted Country Pumpkins
480 N State College Blvd, Brea, CA 92821
Enchanted Country Pumpkins (Website)
Enchanted Country Pumpkins (IG)
Buena Park
Knott's Scary Farm
8039 Beach Blvd., Buena Park, Ca 90620
Knott's Scary Farm (Website)
Knott's Scary Farm (Instagram)
Costa Mesa
Orange County Fair Grounds
Seasonal Adventures / Pumpkin Patch
88 Fair Drive, Costa Mesa, Ca 92626
Seasonal Adventures / Pumpkin Patch (Website)
Seasonal Adventures / Pumpkin Patch (Instagram)
Irvine
Manasserro Farms
33 Irvine Valley, Irvine, Ca
Manasserro Farms (Website)
Manasserro Farms (Instagram)
Tanaka Farms
5380 3/4 University Drive, Irvine, Ca 92612
Tanaka Farms (Website)
Tanaka Farms (Instagram)
Laguna Hills
Pumpkin City
24203 Avenida de la Carlota, Laguna Hills, Ca 92653
Pumpkin City (website)
Pumpkin City (Instagram)
Orange
Irvine Regional Park
1 Irvine Park Rd, Orange, CA 92869
Irvine Regional Park (Website)
Irvine Regional Park (Instagram)
Placentia
The Pumpkin Patch
300 Yorba Linda Boulevard, Placentia, Ca 92870
The Pumpkin Patch (Website)
Westminster
Westminster Mall
The Pumpkin Factory
1025 Westminster Mall, Westminster, Ca 92683
The Pumpkin Factory (Website)
The Pumpkin Factory (Instagram)
San Clemente
Outlets at San Clemente
Pick of the Patch Pumpkins
101 W Avenida Vista Hermosa, San Clemente, Ca 92672
Outlets at San Clemente (Website)
Outlets at San Clemente (Instagram)
San Juan Capistrano
Zoomars Petting Zoo
31791 Los Rios Street, San Juan Capistrano, Ca 92675
Zoomars at River Street Ranch (Website)
Zoomars at River Street Ranch (Instagram)